Please come and join me for the realse of my new mugs, I have been back on the wheel to develop a new seies of mugs, it has been really fun and a good challenge for me. I se mugs a sculptural form. I have explored diffenent ways to create handels, with inspiration from the habour. The mugs are designed to go with my also newly designed teapot!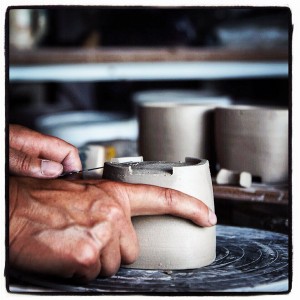 I'm testing my mugs next week in the ceramic shop Lertøj. I will be serving a nice cup of tea in the mugs, hope to meet you there!
WIN TWO OF MY MUGS
please give my your opinion and feedback on the mugs. You can win two of the new mugs, on Saturday the 5th of July, I will inform the winner directly.

New opening hours in my gallery shop: open mondays thru friday 11.00 to 17.30 Saturday 11-14 hours.
Phone:+45 8619 2712